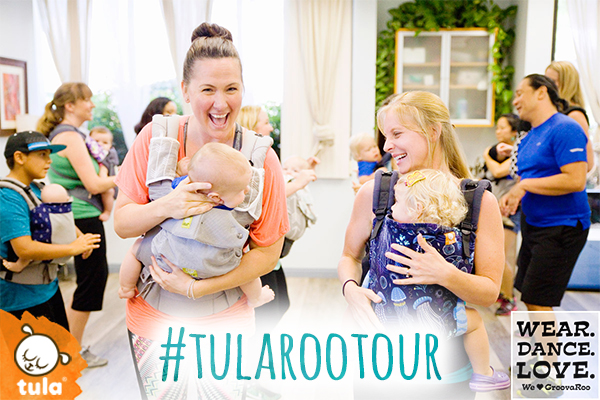 10 Apr

WE'RE PACKING OUR TULAS AND GOING ON A ROADTRIP!!

Baby TULA and GroovaRoo Dance are partnering together for a TULAROO TOUR of California featuring Tula's brand new Free-To-Grow baby carrier. GroovaRoo founders, Amber and Meeshi Anjali, will be offering babywearing dance workshops up and down the California Coast. At each tour location, we will demo how to wear the FREE-TO-GROW BABY CARRIER and raffle off one carrier to a lucky participant.

Here are our projected TulaRoo California Tour* Dates:

Sat. 4/22 – Vista, CA
Sun. 4/23 – Irvine, CA
Tues. 4/25 – Santa Cruz, CA
Thurs. 4/27 – Sacramento, CA
Fri. 4/28 – Berkeley, CA
Sun. 4/30 – Walnut Creek, CA
Tues. 5/2 – Los Angeles, CA
Wed. 5/3 – San Diego, CA

$20/advance, $25/door. Class will sell out, so get tix now.