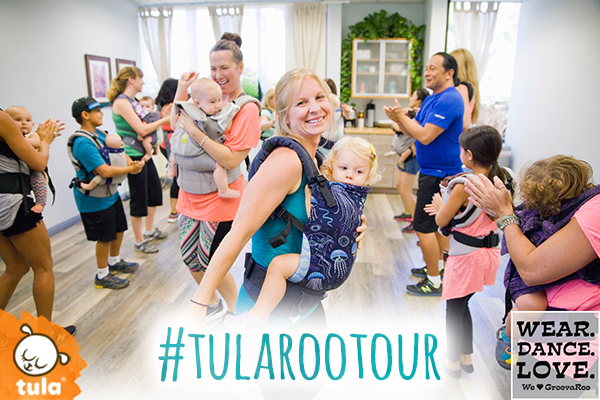 22 Apr

California, here we come!

It's the night before our TulaRoo Tour begins and we are both feeling quite excited and anxious all at once. We're excited to share our unique babywearing dance style, GroovaRoo Dance, outside of Southern California for the very first time, and we're also quite anxious to see how our baby Aemon Koa is going to handle our 10-day roadtrip. Don't worry, we plan to travel up the coast slowly, allowing plenty of time for our very active and curious boy to take frequent "crawl breaks" and play outside in the fresh air. 🙂

First things first, we want to give a big shoutout to Baby Tula for sponsoring our babywearing dance tour and for providing a beautiful new Free-to-Grow carrier to giveaway at each TulaRoo stop. We'd also like to thank our GroovaRoo California teachers for helping us find location stops for our tour. As mentioned in the video below, Meeshi is very excited to return to the Bay Area as he took his first dance classes in Santa Cruz over 25 years ago, and taught his very first dance class there as well. Ironically, like our most famous viral video, his first dance class he taught was an all-mens dance class, too. The circle of life continues!

Our TulaRoo Tour starts at Babies in Bloom in Vista at 11a later this morning. (Gotta get to bed now.) If you live in the North County San Diego area, we'd love to see you there. Although online tickets are closed, we still have space for a few more mamas/papas. Please arrive 15 mins early to check-in. We look forward to sharing our journey with you starting tomorrow. For those of you that have never met us in person, we encourage you to watch our TulaRoo Tour Trilogy Prequel below. In these 3 videos, you will learn a little bit more about who we are, why we think dancing with your baby is important and learn one of our most requested GroovaRoo dances, One-Two Step. To learn more about our babywearing and dance background and training, please visit our mentors at the Center for Babywearing Studies.

California, here we come!